Targeting her Marxist opponents again, West Bengal Chief Minister Mamata Banerjee alleged that CPI(M) was plotting with Maoists to kill her with the help of Pakistan's ISI and financed by North Korea, Venezuela and Hungary. [Link]

"CPI(M) has joined hands with the Maoists in making a blueprint to kill me and to make room for their return to power in West Bengal which will never come off," Ms Banerjee thundered at her first panchayat poll campaign. [Link]

Mamata Banerjee told an election meeting Thursday that many of the "so-called intellectuals and social workers" who went on television to discuss rape in Bengal were "associated with pornography". [Link]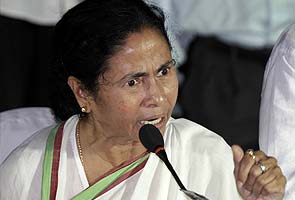 It is unfortunate to the extreme that sections of the media, have been trying to suggest that Mamata Banerjee is suffering from an irrational siege mentality, that somehow there is no such international "conspiracy" of the type she repeatedly keeps alluding to.
Well, there is.